DORMITORY
ABOUT THE DORMITORY
We have properties within walking distance from the school to within 15 minutes by bicycle. Daiwa Academy dormitories are safe, hygienic and equipped with the necessary tools for daily life. Our dormitories are equipped with air conditioning, chairs, futon sets, closets and more. In addition, free internet service is available in the dormitory.
TRAFFIC GUIDE
TRAFFIC GUIDE
Osaka is very convenient because it has abundant public transportation, and you can use trains, subways, buses, etc. At large stations, you can take trains from JR and private railway companies. Find an easy and fast way to get to where you want to go.
PRECAUTIONS FOR LIVING IN JAPAN
Japanese roads are on the left
On the escalator, stand on the right side to leave room for those who want to move on the left side in a hurry.
(However, in the case of Tokyo, the opposite is true)
Osaka public transportation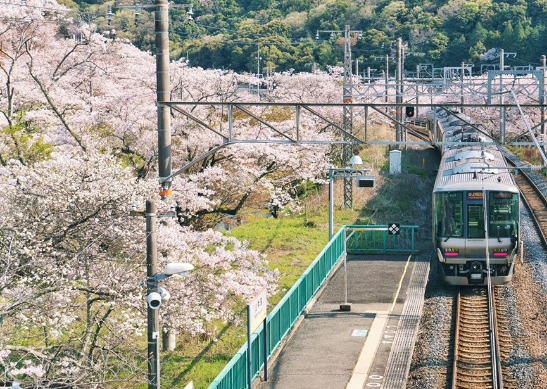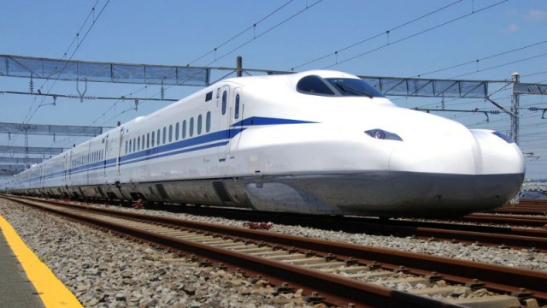 HOW TO USE THE TRAIN
| | |
| --- | --- |
| Local trains | Stop at all stations. |
| Rapid train | Stops at major stations. |
| Express trains | Similar to rapid trains, but faster. |
| Limited express train | Stops at a large station. It is the fastest train with few stops. Many trains require a limited express fare in addition to the fare. |
| Shinkansen | It runs on a different track from JR and other private railways. You can move between cities. For example, you can get from Tokyo to Osaka in about 2.5 to 3 hours. |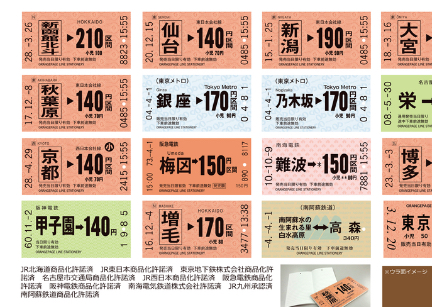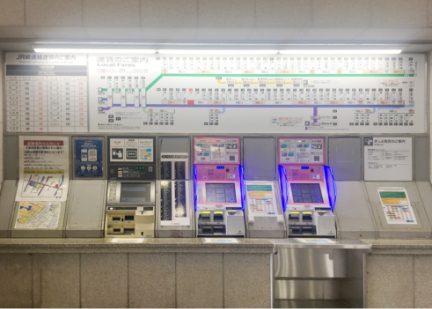 HOW TO BUY A TICKET
There is a ticket vending machine near the ticket gate (entrance of the station). There is a route fare table above the ticket vending machine.
Check the fare from the station you board to the target station. When buying a ticket, enter the amount confirmed on the fare table, press the button for the number of passengers (you do not have to press it when buying a ticket for one person), and then press the button for the amount of the ticket.
Insert the ticket in the same direction as the arrow on the automatic ticket gate and take the ticket that comes out. You must enter the ticket at the ticket gate when you get off, so don't forget to take it! !!
Wait for the train at the platform that goes to the destination station.
The destination of the train is displayed at the entrance, exit and above the doorway. Getting to close to the tracks is dangerous, so line up behind the yellow Braille block. Stand in line and wait your turn. If you have a problem, ask the station staff.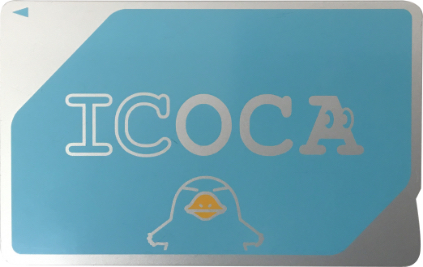 VARIOUS CONVENIENT TRANSPORTATION IC CARDS
You can use this card to pay for trains, supermarkets, convenience stores, restaurants, and more.
The card price is usually 2000 yen, of which 500 yen of the deposit will be refunded to you when you return the card. The remaining 1500 yen is the money you can spend.
The ICOCA card is a popular card in Osaka. ICOCA can be purchased at train ticket machines.
The IC card can be used repeatedly. When the balance on the card is low, you can add more money at the ticket vending machine or convenience store at the station.
TRANSFER INFORMATION APP
You can check train timetables, stations, fares, etc. in advance with the transfer information app.
DIRECTIONS FROM KANSAI AIRPORT TO DAIWA ACADEMY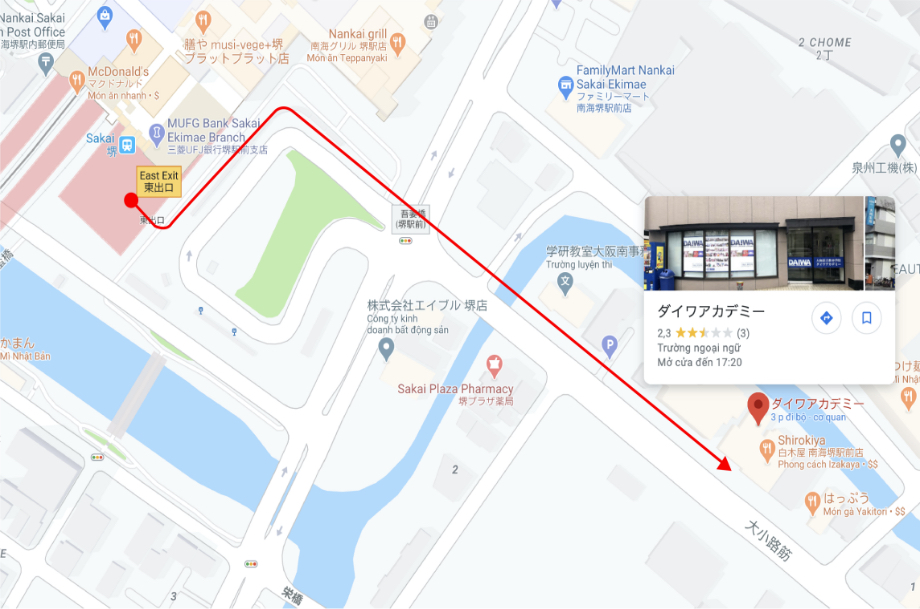 Arrive at Kansai Airport

Take the exit on the 1st floor of Terminal 1.

Take the elevator to the 2nd floor.

Cross the bridge to Nankai Railway Kansai International Airport Station. (* Caution !! Not a JR train).

Purchase a ticket to Sakai Station on the Nankai Electric Railway (840 yen / ticket).

Take the express train bound for Namba.

Get off at Sakai Station and take the east exit.

Get off the escalator → turn left and walk towards the Plat Plat supermarket

Cross the intersection and walk about 300 meters along the Oshoji line, and you will see the Daiwa Academy on your left.
For example, this route takes 34 minutes from Kansai Airport to Sakai Station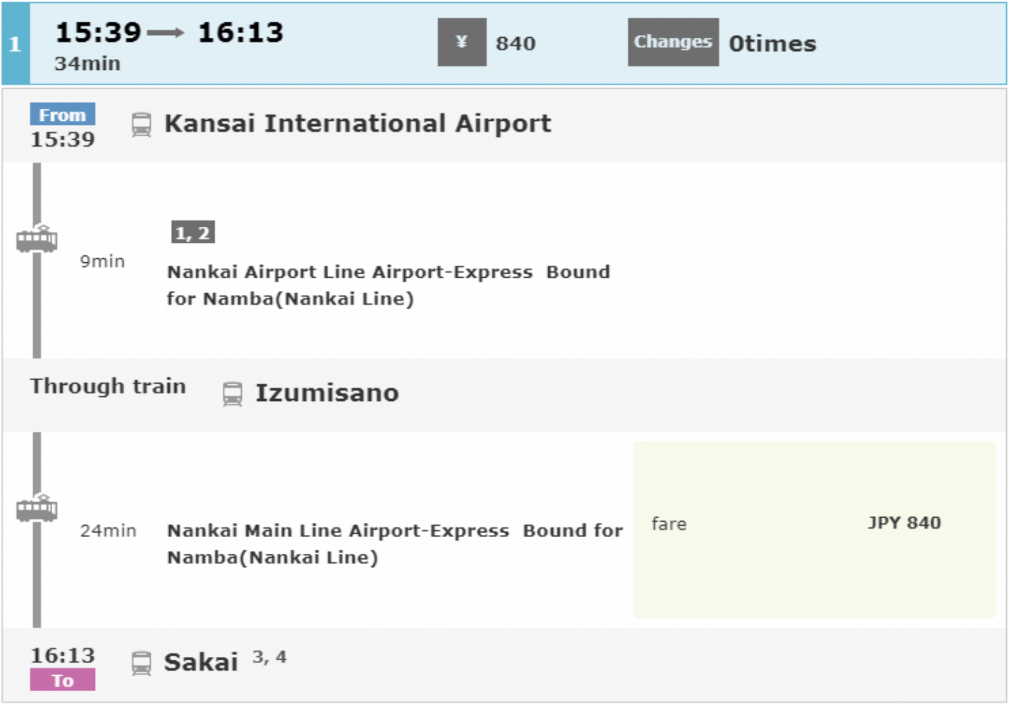 BICYCLE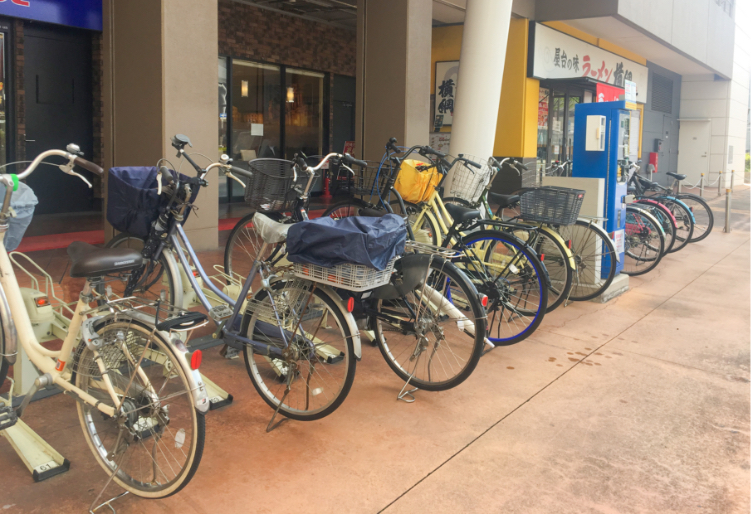 A bicycle is a vehicle. Bicycles are convenient and familiar vehicles used for commuting to school, work, cycling, etc. in daily life. In order to use a bicycle, "bicycle crime prevention registration" is required by law.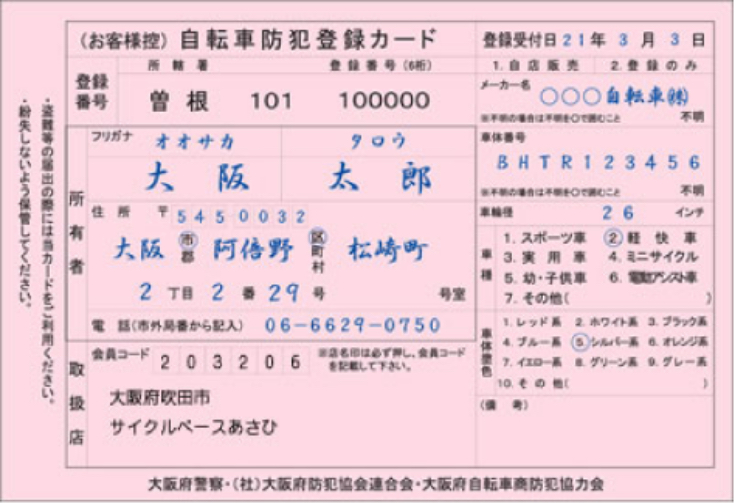 The crime prevention registration fee is 600 yen (tax exempt).
If your bicycle is stolen, bring your seal and bicycle security registration card and go to the police box. There are two main merits of filing a theft report in a police box.
The first is that the bike is more likely to come back.
The other is the possibility of catching the criminal.
If you file a theft report and find a person using a bicycle that has been stolen, you can catch it with the current offender. For these reasons, be sure to register for crime prevention.
Bicycles often have accidents at night or at intersections. Get the front light and side reflectors on your bike to make it more visible to the other person and prevent accidents.
At night (between sunset and sunrise), the front light must be on when passing. It is strictly forbidden to put a person behind the bicycle (two-seater).

[Rules for bicycle parking]
The Daiwa Academy has a bicycle parking lot, so please follow the rules for using the bicycle parking lot and try to park your bicycle in line according to the instructor's bicycle parking guidance.
PART TIME JOB
PART-TIME JOB
We are introducing part-time jobs as part of improving students' Japanese proficiency. As required by law, students can work up to 28 hours a week and 40 hours a week on long vacations. There are various part-time jobs in Japan where you can gain life experience and improve your communication skills.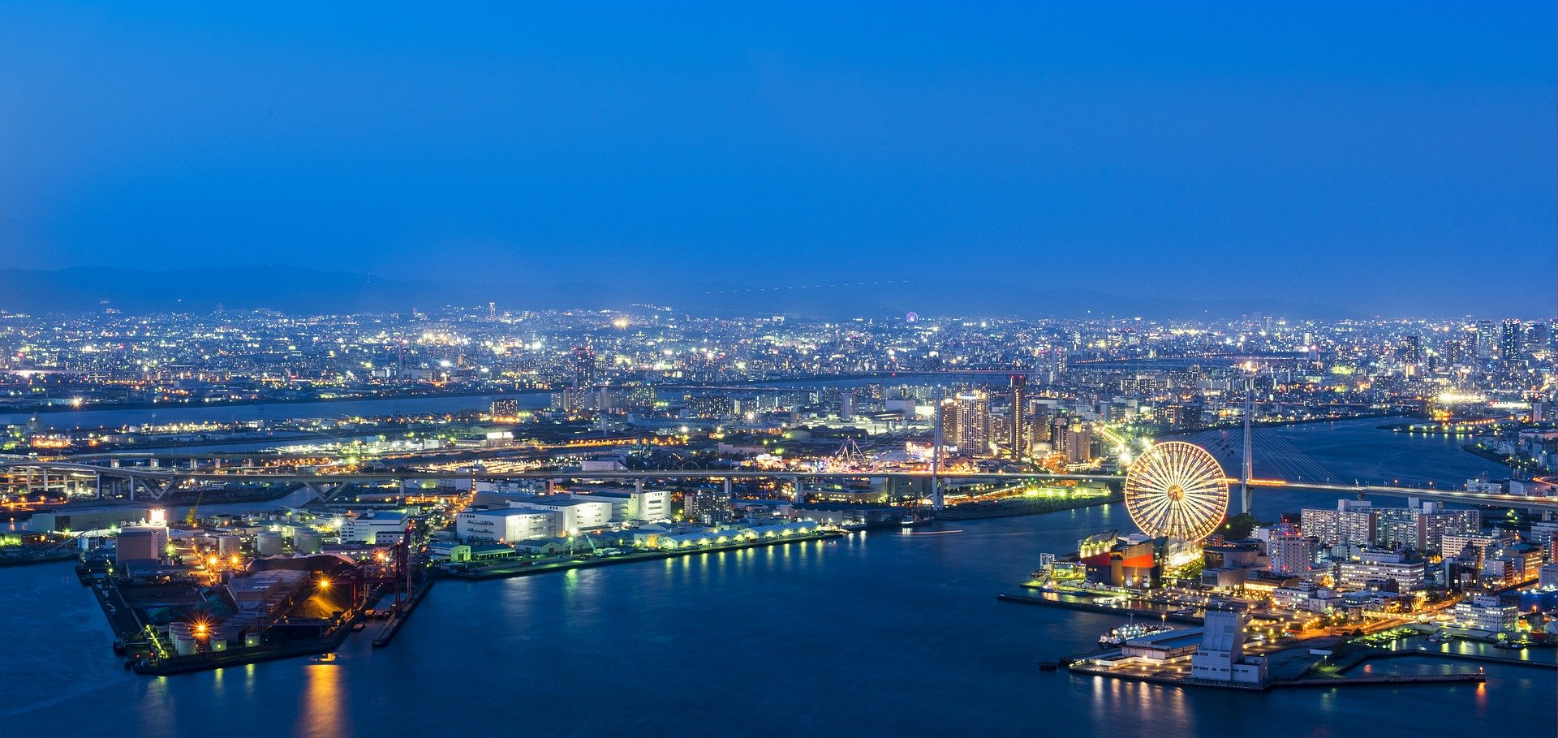 What can you experience when you study abroad in Osaka?
Osaka is the second largest city in Japan and continues to develop day by day.
The climate of Osaka is mild, there are few natural disasters such as typhoons and earthquakes,the four seasons are clear, and the scenery is beautiful.
From Osaka, it is easy to access famous sightseeing spots in the Kansai area.
Osaka is expected to develop further from 2020 to 2025.
Various buildings will be built for the 2025 Japan International Exposition,
and the latest science and technology will be exhibited under the theme of "Design of a future company that shines with life. When you come to Osaka,
Osaka is called the food capital of Japan. You can also experience various foods such as takoyaki, okonomiyaki, yakiniku, kushikatsu, uncle Rikuro's cake, udon, ramen, and soba.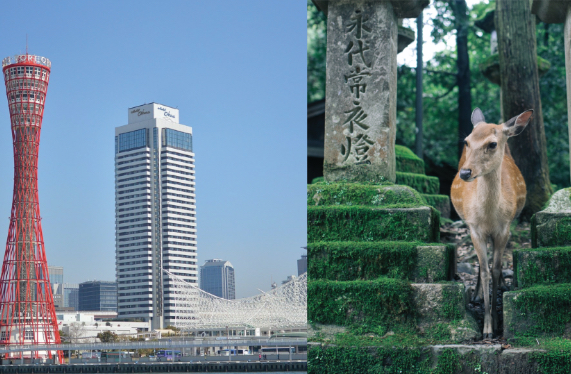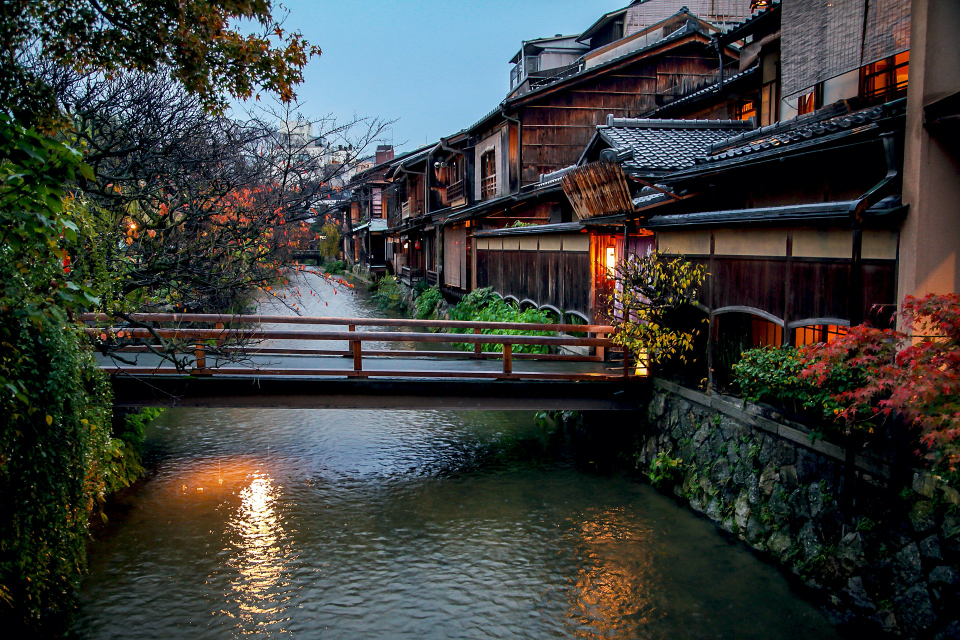 Sakai's famous sightseeing spots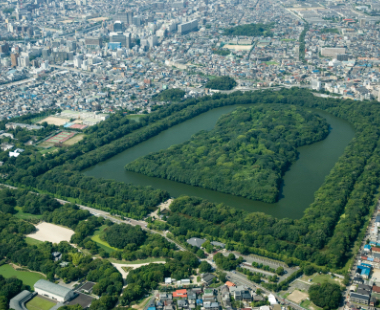 Nintoku Emperor Mausoleum
Location:

Daisen-cho, Sakai-ku, Sakai-shi

Access:

8 minutes walk from &Mozu Station& on the JR Hanwa Line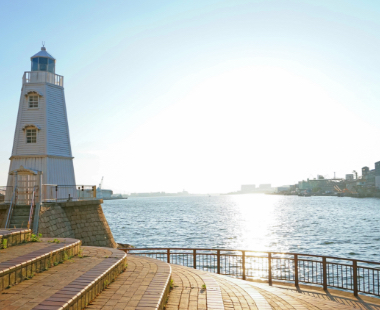 Old Sakai Lighthouse (Historic Site)
Location:

5-1-22 Ohama Kitamachi, Sakai-ku, Sakai-shi

Access:

Get off at "Sakai Station" on the Nankai Line and walk toward Sakai Old Port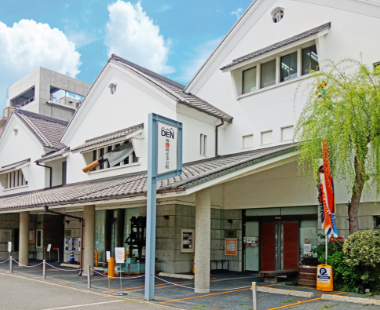 Sakai Traditional Industry Center
Location:

1-30 Zaimokuchonishi,Sakai-ku,Sakai-ku,Osaka 590-0941

Access:

Approximately 3 minutes on foot southwest from [Hankai Line &Myokokuji-mae&]
About a 15-minute walk northeast of [Sakai Station on the Nankai Line (Airport Line)]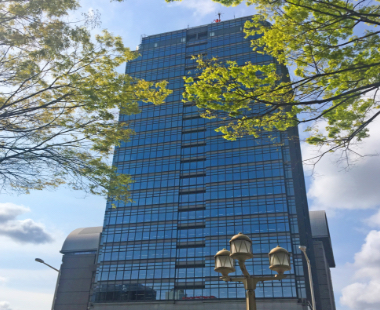 Sakai Government Building Observation Lobby
Location:

3-1 Minamikawaramachi,Sakai-ku,Sakai-shi

Access:

Get off at &Sakaihigashi Station& on the Nankai-Koya Line, and walk for about 5 minutes.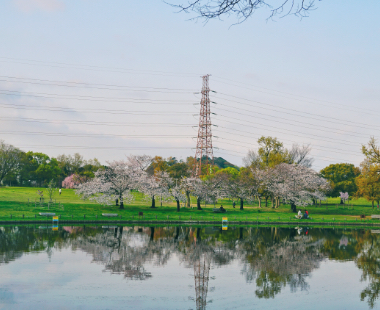 Daisen Park
Location:

204,Mozusekiuncho,Sakai-ku,590-0802

Access:

Train: Get off at Mozu Station on the JR Hanwa Line,300 meters,4 minutes on foot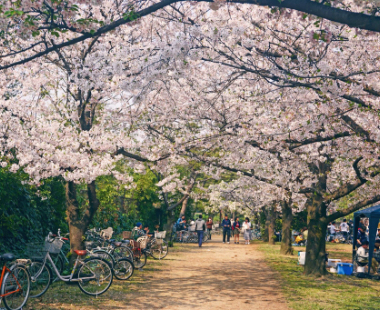 Hamadera Park
Location:

Hamadera Koencho,Nishi-ku,Sakai City

Access:

Get off at &Hamaderaekimae Station& on the Hankai Line and get off at &Hamadera Koen Station& on the Nankai Line.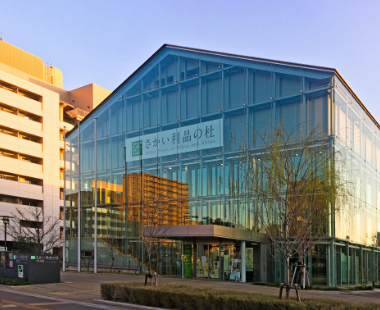 Sakai Plaza of Rikyu
Location:

2-1,Shukuinchonishi,Sakai-ku,Sakai-ku,Osaka 590-0958

Access:

1 minute walk from [Hankai Line Shukuin Station]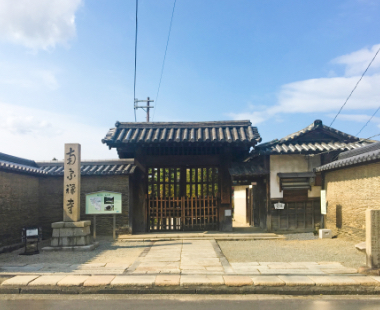 Nanshuji Temple
Location:

3-1-2 Higashi,Minamihatagocho,Sakai-ku,Sakai-shi

Access:

Get off at &Goryo-mae Station& on the Hankai Line
WHAT YOU CAN EXPERIENCE BY STUDYING ABROAD AT DAIWA ACADEMY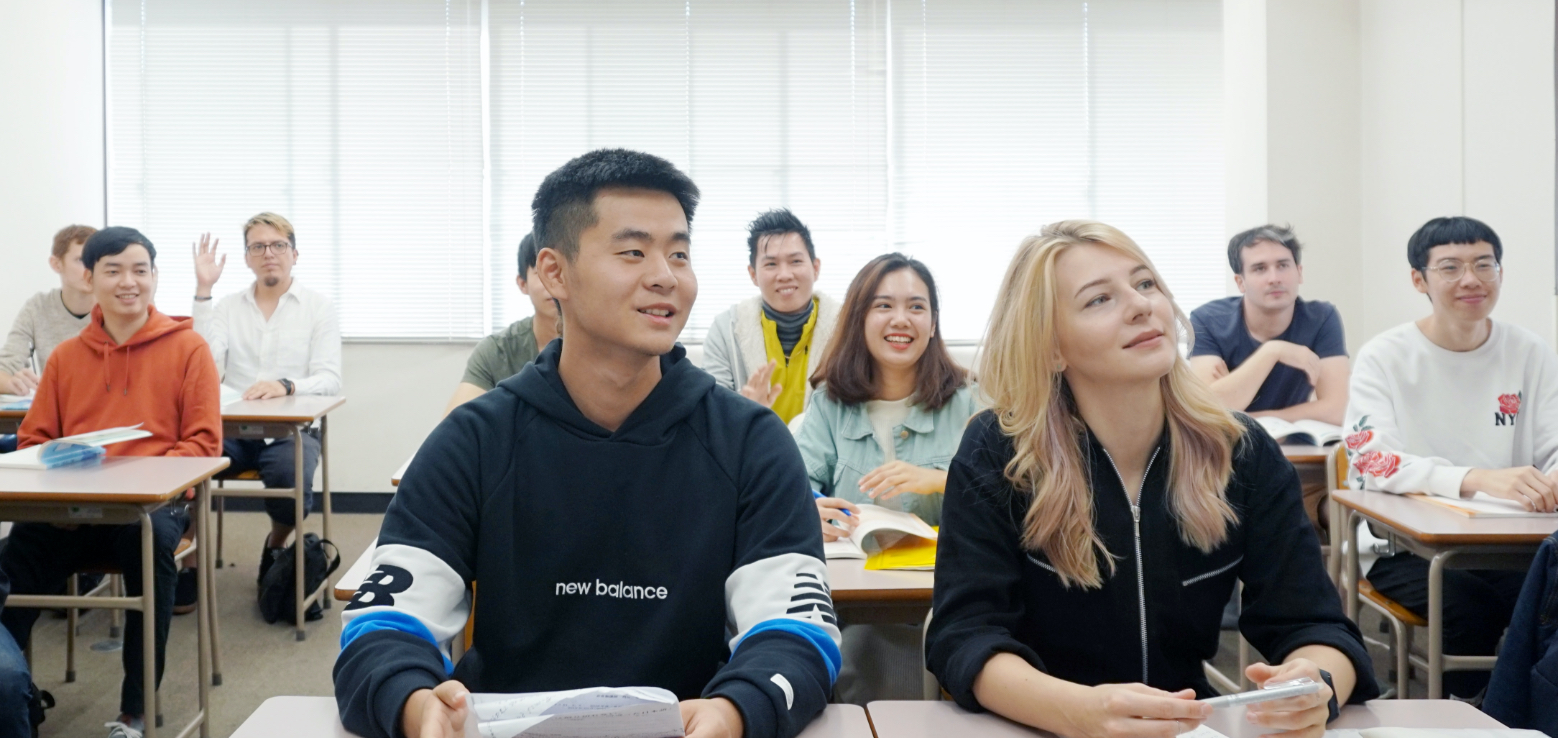 International students come from a variety of nationalities and can study in an international atmosphere.
Students from Asian countries such as China, Hong Kong, Philippines and Vietnam, and Western countries such as Russia, Ukraine, France, Italy, Mexico, USA and Canada are enrolled.
The number of students in Europe and the United States has been increasing since April 2020, and the number of international students from affiliated universities in Asian countries will also increase, so the environment for everyone to enjoy learning Japanese will be further improved. The instructors at Daiwa Academy have a wealth of experience in Japanese language education and can handle foreign students.
Twice a year, we make excursions to famous sightseeing spots in Kansai and sightseeing spots around Osaka.
There are also tea ceremony and calligraphy classes at Daiwa Academy, where you can learn how to make tea and learn basic calligraphy. You can also experience traditional Japanese games such as origami and karuta.
On New Year's Day, we all go out for the first trip of the year. Sumiyoshi Taisha, which is near the Daiwa Academy,
is the head office of Sumiyoshi Taisha all over Japan and is one of the leading shrines in Japan. The four main shrines are also designated as national treasures. You can draw a fortune when you visit the shrine for the first time.
The Sakai Festival is held every October. At Daiwa Academy, we participate in this event as one of the regional exchanges and have the opportunity to interact with the local residents.